I did 2 paintings last year but never posted them and I came across them and thought I would sell them and I noticed fairly significant cracks in the surface of the dried oil paint rendering them unsalable. Anyone ever have that problem ?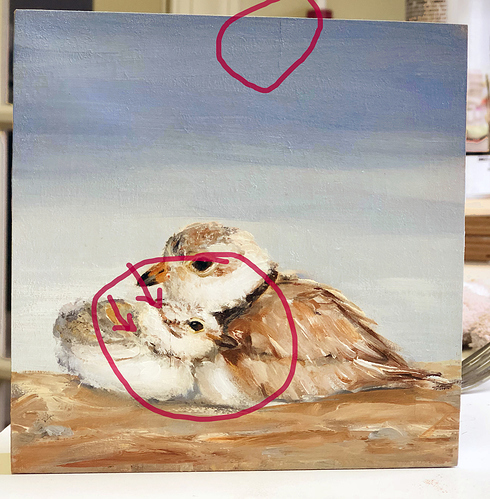 This isn't a great photo of it but… you can see the cracks. I had gessoed it twice, cradled wood panels from DickBlick that I don't buy anymore because they would sometimes arrive not quite squared off. So now I get Ampersand. Much better. Couid've been the panel? I think I put Kamar varnish on it.
Mostly Winsor & Newton artist oils. A bit of Gamblin too.