Has anybody had this happen before? I varnished my painting "3 Trees" preparing it for posting on Etsy and it now has little ridges in the canvas that were not there before.
As you can see, there is a line like a brush hair near the left side of the painting in the dark area of the trees where the canvas has lifted and created a ridge. This wasn't there in my original photograph when I posted it on DPW!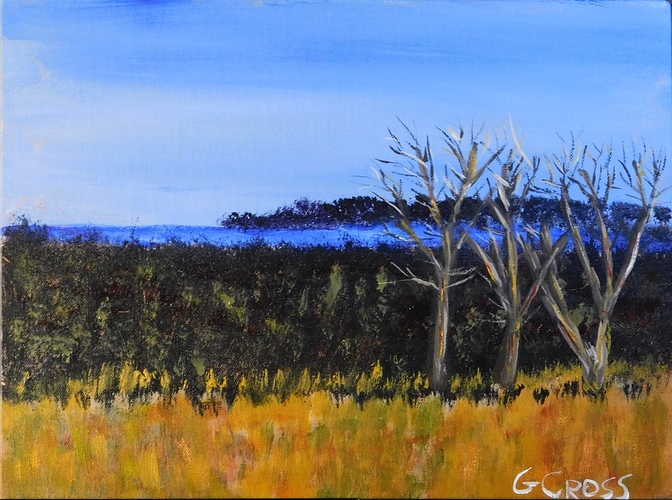 Looking at the painting, I have found 4 such ridges and some are curved, almost circular. None of these were there the day after I varnished it and I did not notice them until after I activated the Etsy post. I have varnished many paintings and never seen this before. Any ideas? Its almost like there were worms in the wood that reacted once the varnish cut of the air.